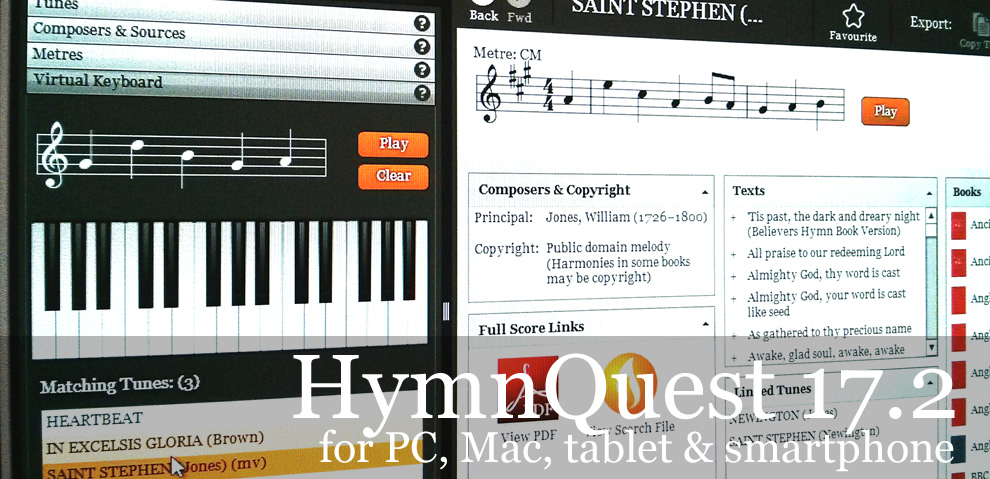 One of my main projects at Stainer & Bell is HymnQuest; a software program we've developed for The Pratt Green Trust. It's a pretty comprehensive tool, containing over 30,000 hymns and songs texts and the opening bars of over 20,000 tunes and is widely used in the UK & Eire by churches, schools, hymn scholars and enthusiasts for worship planning and research.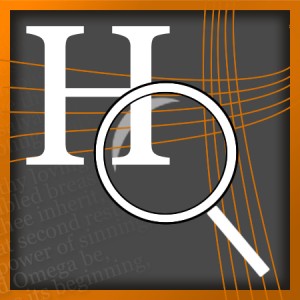 I've been writing and developing the software for about 21 years, initially using the Delphi language (since Delphi 1) produced new versions annually until HymnQuest 2013. Since then, the programming has been handled by Ascent Creative, rewriting the software from the ground up using the Adobe AIR platform to enable PC and Mac deployment. This new model enables updates to the software and data to be udated daily, if required.
One of the features of which I'm especially pleased, is the ability to search for tunes by playing the opening notes on a 'Virtual Keyboard' based on the melody's intervals. There are a number of tools and sites which can now do this, but back in the year 2000 when we launched the first full version of HymnQuest, we were told by experts in the field, that it was the world's first software to offer such a facility. [Those of you who are interested in such things, might like to look up the paper which appeared in Computing in Musicology 12 -MIT Press]
More info about HymnQuest can be found at www.hymnquest.com.